Encapsulants

ResinLab specializes in epoxy encapsulants for nearly any electrical or electronic encapsulation application. Our epoxy encapsulants include thermally conductive and UL-recognized varieties. We also feature a full line of urethane encapsulants.
An encapsulant, also known as a potting compound, is designed to electrically insulate and environmentally protect products such as printed circuit boards from moisture, chemicals, mechanical/thermal shock, and vibration. Our encapsulants are superior at insulating high-voltage electrical components.
ResinLab encapsulants also provide proprietary design security, tamper-proofing, and thermal management for a broad range of electrical and electronic products.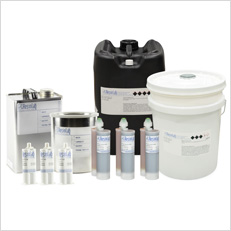 Offering superior resistance to environmental hazards, epoxy encapsulants are a great choice for applications with high temperatures or chemical exposure.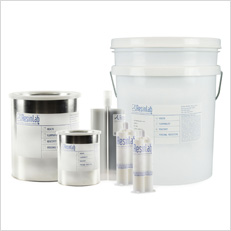 Designed to help dissipate heat from sensitive electronic components, thermally conductive encapsulants help extend the life of your device or application.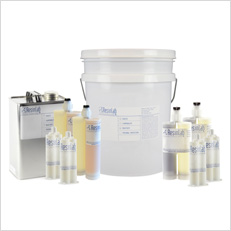 A softer alternative to epoxies, urethane encapsulants work well in low temperature environments with high levels of flexibility.
We formulate all our products with the application process in mind – resulting in efficient, worker-safe, cost-effective manufacturing. Stocking over 200 encapsulant compounds, we can quickly modify or create a custom formulation to meet your exact requirements.
Connect with us to learn more about ResinLab epoxy, urethane, and thermally conductive encapsulants.