Urethane Encapsulants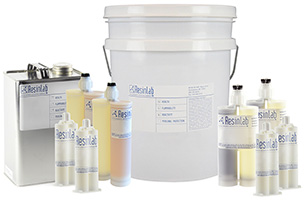 ResinLab offers a series of urethane encapsulants, a softer alternative to epoxies. They can cure in a wide variety of gel times with much lower exotherm and stress.
Our urethanes also offer better performance in low temperature (-40 °C) applications as they maintain a high degree of flexibility. Additionally, our urethanes perform better than epoxies when subjected to thermal cycling and offer much better adhesion to plastics.
ResinLab takes several proactive steps to prevent moisture contamination of its urethane products. These protective steps are found in all stages of the formulation process including: raw material handling, formula creation, processing, and packaging of the finished product.
*UL recognized material
Contact an experienced representative for more information on ResinLab urethane encapsulants or request a quote.