Urethane Encapsulants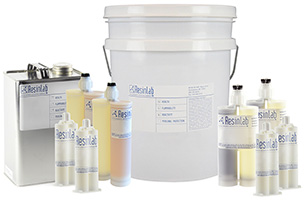 ResinLab offers a series of urethane encapsulants, a softer alternative to epoxies. They can cure in a wide variety of gel times with much lower exotherm and stress.
Our urethanes also offer better performance in low temperature (-40 °C) applications as they maintain a high degree of flexibility. Additionally, our urethanes perform better than epoxies when subjected to thermal cycling and offer much better adhesion to plastics.
*UL recognized material
Contact an experienced representative for more information on ResinLab urethane encapsulants or request a quote.