Toll Blending
ResinLab's wide range of manufacturing capabilities and experience allows us to blend your in-house formulations. We provide the very best in formula review, manufacturing, certifications, MSDS documentation, QA specifications, and custom packaging. Our technical expertise with a variety of resin systems will help you avoid pitfalls associated with in-house production.
Our Full-Service Approach
ResinLab specializes in the manufacturing of epoxies, urethanes, and silicone, but we are capable of toll blending other chemistries that are compatible with our mixing equipment, cleaning capabilities, and resulting waste streams.
We can toll blend in batches from pints to totes and offer almost any package through our sister company KitPackers.
Our toll blending processes are controlled by experienced process engineers with chemical engineering degrees
Our quality assurance and R&D labs are fully staffed with chemists who work with state-of-the-art analytical lab equipment, meeting or exceeding ISO 9001 standards.
We work with our toll blending customers to determine the most efficient and cost-effective ways to obtain the needed raw materials. Often ResinLab has chemicals in house or can obtain favorable pricing from our established supplier base.
We are experts at providing certifications and documentation.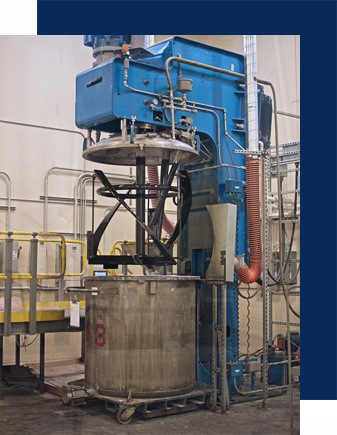 You can trust ResinLab for consistent quality when choosing a supplier for toll blending your formulas. Contact us or request a quote to get started today.